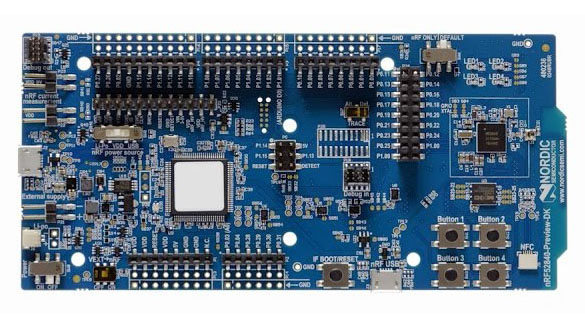 The nRF52840 Lock Example application provides a working demonstration of a connected door lock device, built using OpenWeave, OpenThread, and the Nordic nRF5 SDK. This example:
Targets the Nordic nRF52840 DK development kit, but is readily adaptable to other nRF52840-based hardware using OpenWeave Device Layer
Supports remote access and control of a simulated door lock over a low-power, 802.15.4 Thread network
Can be paired into an existing Weave network along with other Weave-enabled devices
The Lock Example is intended to serve both as a means to explore the workings of OpenWeave and OpenThread, as well as a template for creating real products based on the Nordic platform.
For more information on the Lock Example, including the architecture, design, and how to get started, see the openweave/openweave-nrf52840-lock-example repository on GitHub.